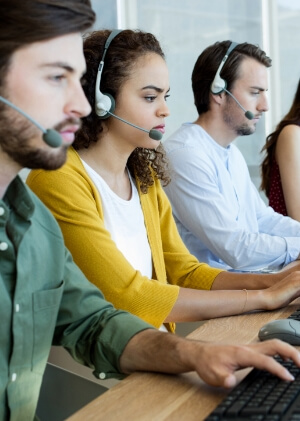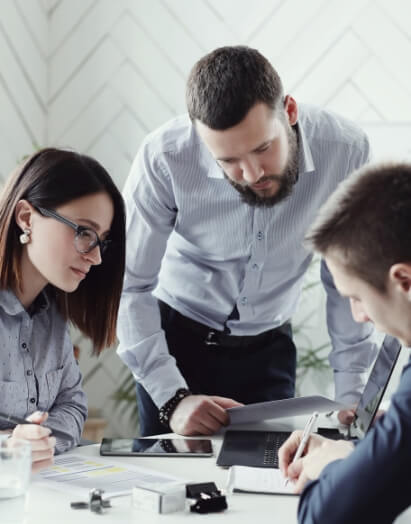 We Provide Best Internet Connection Services
Kwikzo is a leading IT and Telecommunication Infrastructure Services and Solution Company. Our network has designed with hundred kilometers of an Optical Fiber Cable (OFC) based and Radio Frequency (RF) based IP network covering the entire National Capital Region (NCR). GNS are authorized channel partner or sales agent of WPISPL. WPISPL is A Class ISP in India. We are also authorized RF vendor of BHARTI AIRTEL. This high quality network would allow businesses & consumers broadband Internet access at unprecedented speeds & quality. This resolves all the last mile issues as the network is SNL self owned hence higher level of commitment (and not dependent on third party), highly scalable and on world class technology platforms.
The wireless LAN solution is the easiest alternative to a traditional wired network. When the wireless access point and bridge is connected to Ethernet backbone through an RJ-45 connector, the access point and bridge supports mobile users, temporary work sites, difficult to wire environments and remote access to corporate network data. For campuses and enterprises, W-iFi can improve productivity; promote communication, information sharing and collaboration; tighten security and increase safety; and improve employee and customer relations. Our portfolio includes one of the most comprehensive W-iFi and Mesh Solutions available in the industry today. Our team of experts stands ready to assist you in effectively choosing the right technology for your application as well as delivering a comprehensive suite of services ranging from network design through installation, operation and management of your network.
Achievements & Certifications :
Pioneers of broadband and Lease Line in Delhi & NCR, with provisioning, delivering & servicing Solutions.
True Convergent Player offering Data & Video solutions.
Only ISP with customers successfully activated on ADSL, Wireless, Internet over Co-ax, Wi Fi, Wi-Max & Metro Ethernet.
Rich lineage of broadband & Lease Line users spread all over Delhi.
+
Certificate & Awards Winner
Frequently Asked Questions
You can start using the service post installation and realization of subscription amount.
You can access kwikzo Secured Wireless Broadband service from PC/Laptop/Smart Devices like tablets and smart phones. Minimum System Requirement details are as below: PC/Laptop/Smart Devices supporting the following
Intel P-IV 2 GHz or higher processor
512 MB RAM
Minimum 2 GB free Hard disk space at the time of installation.
Operating System: Win 2000 Win XP, Win Vista Win 7
Ethernet LAN Card/ Port (10/100Base T) with TCP/IP support
Browser Options: IE 6.0 & above, Mozilla Firefox 3.0 & above, Opera, Google Chrome
Wi-Fi enabled devices (Smartphone's, tablets, touchpad's): If you have opted for @ll Home Solution your devices should support 802.1X, WPA2 Enterprise security features.
For Windows Users :
Launch Browser > Enter User ID & Password
Launch Dialer > Select Profile > (Ethernet, All Home) > Enter User ID & Password > Launch Browser
For Mac Users:
Launch Browser > Enter User ID & Password
@ll Home Secured Wi-Fi Service comes under the Value Added Services as provided by the Company. It is a chargeable service paid at the time of subscription. @ll Home Secured Wi-Fi Service.
* Is built using latest MIMO (Multiple-Input and Multiple-Output) technology that improves network coverage up to two times over conventional home Wi-Fi. The service includes one hotspot instance inside your home at Rs. 1500 + taxes. This can support an area of approximately 1000 sq. ft. For larger homes, additional hot-spots are available at Rs.1500 per instance + taxes. Also, simultaneous log-ins are allowed only from a single location.
* Is enabled with highest level WPA2 Enterprise security with AEC encryption technology. This ensures a secure connection besides being the only DoT compliant Wi-Fi solution offered by any Broadband ISP in the country.
The Maximum PCs/Laptops/Smart Devices which can be connected under a specific plan is available in tariff plan tables. Visit Product & Services section for plan details.
Broadband is defined as an always-on-internet connection that can provide a download speed of ≥ 512 kbps.
An 'Always On' Connection means that you are always connected to the internet. You just have to enter your Username and Password to gain access to the Internet. You don't need to dial any phone number.
No, KWIKZO Secured Wireless Broadband uses Wireless technology on last mile to reach your building to provide Broadband. We will install a CPE on your rooftop / balcony and your office will be connected with CAT5 cable.
We are everywhere
Home Internet customers that did not provide an email address for service notifications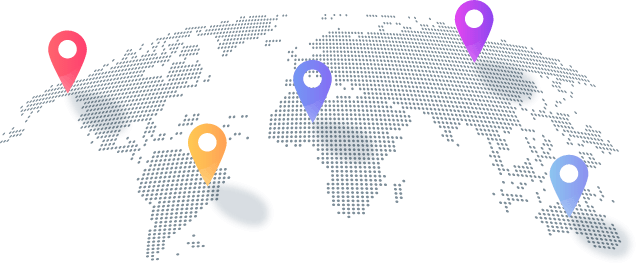 Check Your Network Coverage